Heading into Round 5 this week in the juniors and the U/17 1's (Coached by Ross Dancey) have yet to post a win, theres some quality players in their side though and they should post a win before christmas. Craig Dancey has a massive lead in the batting averages with 158 runs at 52.67, but don't write off Rob Howes or Ben Morrello just yet. Craig also has the best score of 62*. Rob Howes has 5 wickets from his 3 games with an average of 22.

The U/15 1's (Coached by Joe Devenuto) had a batting collapse this week and lost, but sit at the top of the ladder with 3 wins from 4. Last years Junior Club Champion Daniel Carr leads the batting aggregate with 103 runs @ 25.75, however Scott McInerney is close behind with a superior average. Both players sit 1st and 3rd respectively in aggregate runs in U/15's across the comp. We all know that Dylan Wylde can switch it on at any time, and belt out a big one. Scott is the only player to post a 50 so far. Anthony Howes leads the bowling with 6 wickets at just 7.67, and Daniel Carr also has 6.

The U/15 2's are under the pump and may move to U/15 2b given the thrashings they've been getting. Thomas Evans has the highest score with 22 & leads the wicket takers with 4. Coach Drew Withers may be follically challenged by the start of March with the side only making 8/34, 8/73, 8/48 & 7/35, 8/21 & 8/34 so far this season including 2 outright losses in recent games. Despite the losses spirits are high and theres plenty of opportunity for the young fellas to work on their batting.

The U/13 1's (Coached by Tim Flintoff) side is delicately poised with 2 & 2 after 4 rounds. Nick Jankovskis and Lachlan Gray are fighting it out with 137 & 135 runs respectively, and Zach Flintoff chasing with 82. Nick has not been dismissed yet this season whilst Lachlan has missed the red ink just once, they also are 1st and 2nd across their grade. Lachlan hit 60* and Zach hit 55 both against The Basin in Round 4. Theres some brilliant bowling figures in this side as well, the top 6 bowlers all averaging under 10 runs per wicket which is outstanding. Lachlan Gray has 6 wickets @ 4.5 and best bowling of a lazy 3/1. This team will be hard to beat from now on.

The U/13 2's (Coached by Rob Mott) is dominated by Aaron Mott who's leading the batting with 89 runs, no dimissals, and 2nd in the bowling with 6 wickets. Sam Bakker leads the bowling with 6 wickets at a rate of 7.83 and a reasonable best bowling of 2/2! Sam's also hit the highest score in a game with 38. The boys are 4th on the ladder with 3 wins and a loss but are way off the top placed Mulgrave who already have 2 outright wins.

Gerad Jongen is leading the batting in the U/12's with 47 runs from 3 hits including highest score of 32. Coach Jarrod Butcher may shave his mo' and pull on the pads probably just passing for an U/12 to help the boys to a few wins.

A big thank you to our coaches, no matter what your results are, you are doing a great job and your team and the club appreciate your efforts.

U/13 2's Dad Richard Reeve has flicked me some great photos he has been taking from Junior games, if you have any photos that you've taken please send me some to post here

ben.mclean@knoxgardenscc.com.au

.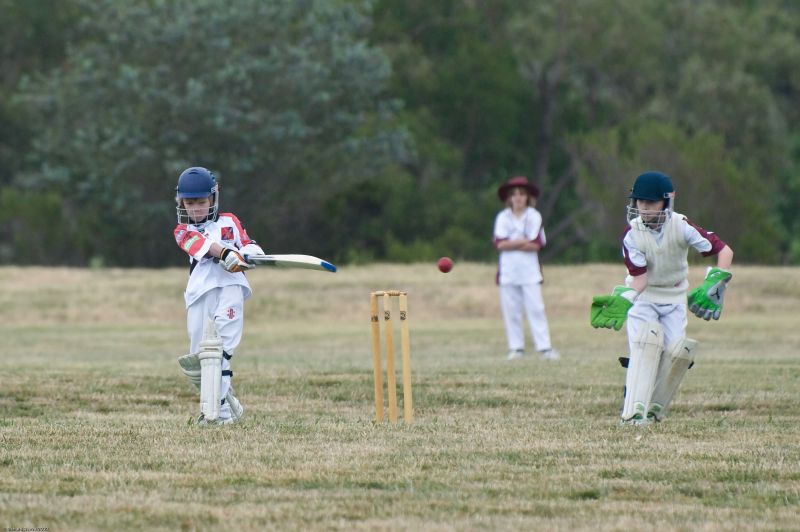 Adam Wylde - Rolling the wrists
Bradley Wylde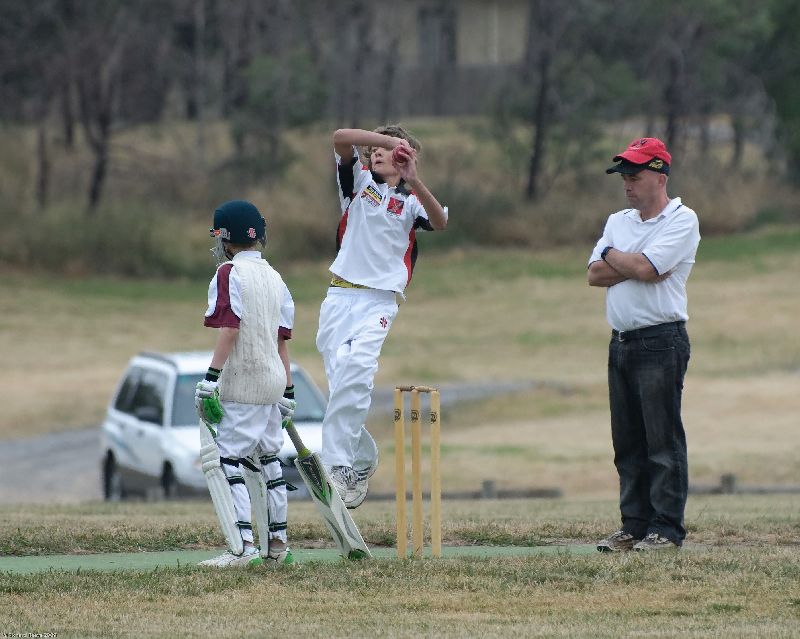 David Quinn
Lachlan Stuckey
Lachlan Stuckey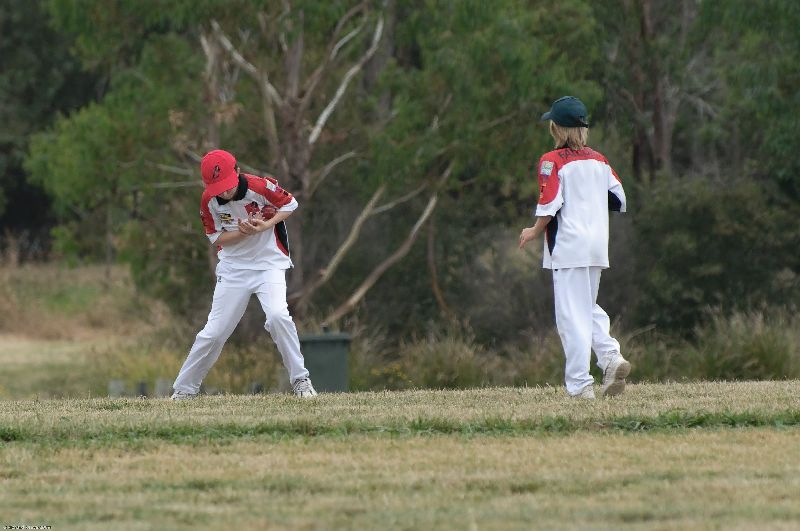 Patrick Hickey - Juggles the catch.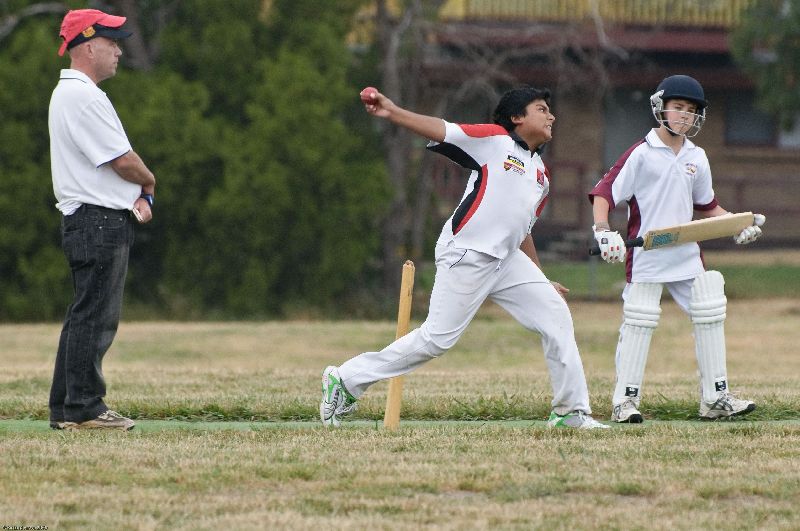 Ragulan Vasanth - Vicious look on his face!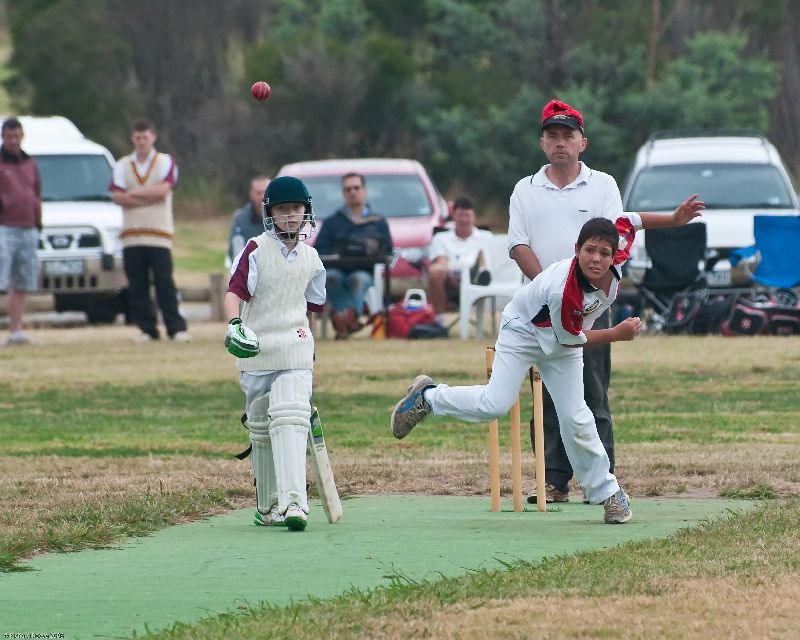 Sam Bakker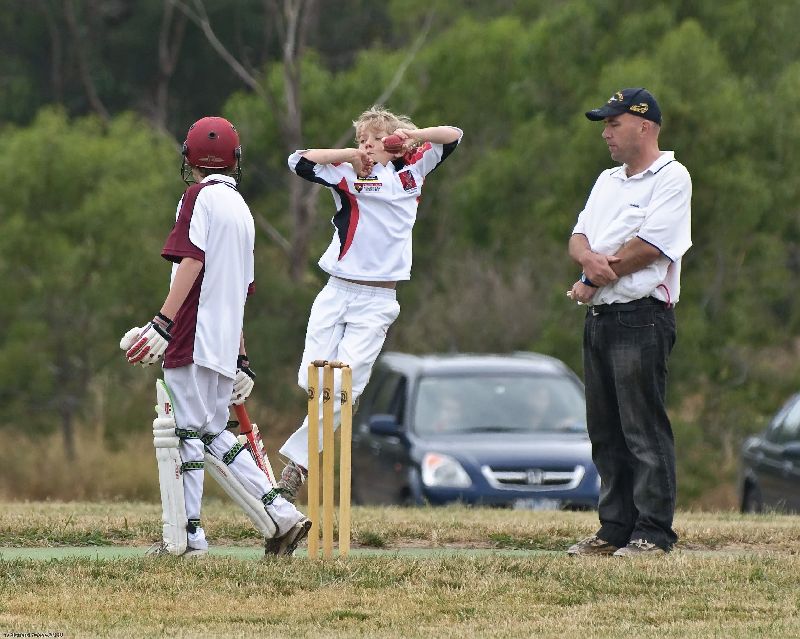 Tim Tubbs
Tyler Grimston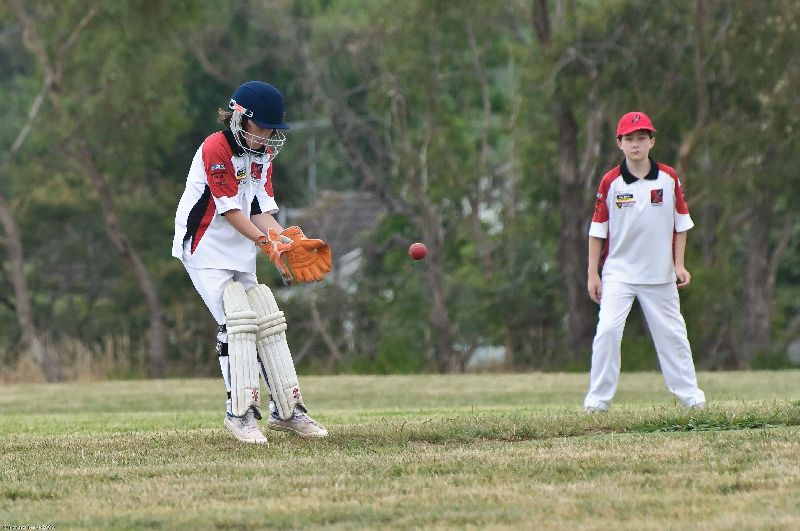 Tyler Grimston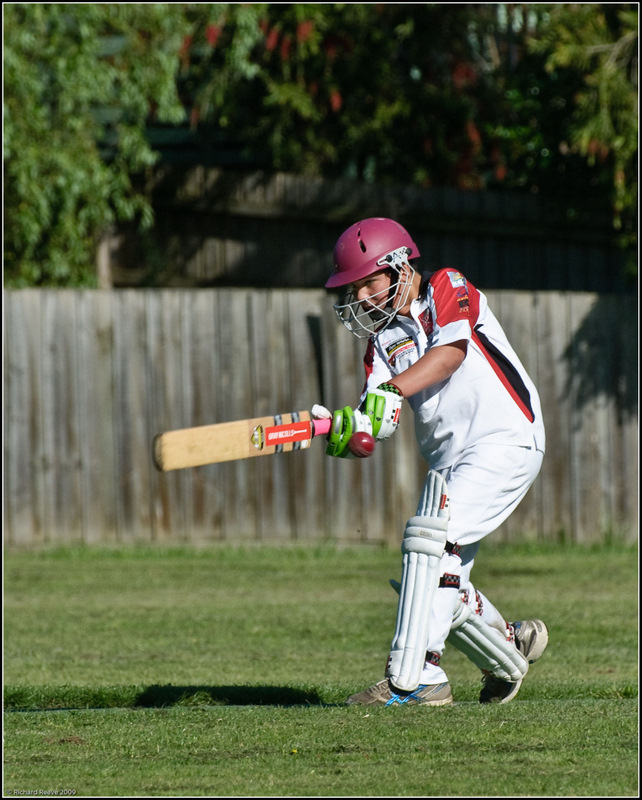 Sam Bakker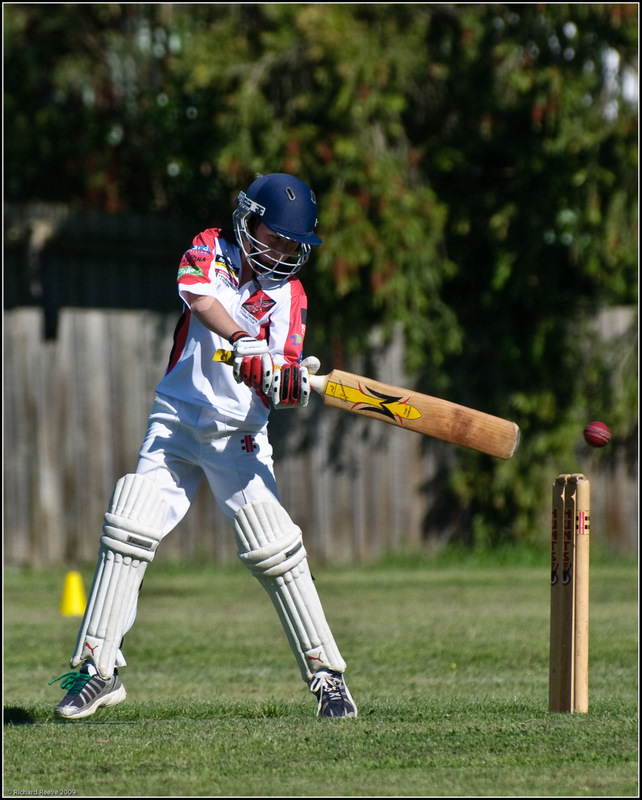 Aaron Mott