This year will be an exciting year down at the Gardens, there is no doubt, but it wouldn't happen with the support of our long term sponsors and some new sponsors for this season.






Big Apple Roofing has been with us for 3 seasons, if you need any roof repairs or restoration then get a quote from Big Apple on 0411 180 799 or speak to Adam Wild. They offer a 10 year guarantee on their work for your peace of mind.

Allways Travel are the experts in travel and specialise in travel to Fiji. Their title says it all, you should "Allways Travel", just not during cricket season! Speak to Barry Wild about your next holiday and he will turn it into an experience you will not forget.
The club welcomes a new major sponsor this season in KR Peters Real Estate, they do all the leg work for you when your looking to buy, sell, rent or manage property in the Wantirna South area. Speak to anyone who has experienced the PROCESS of buying or selling Real Estate and often their findings are a combination of stress, disappointment and ultimately compromise! One of the many goals of K R Peters Pty Ltd - Wantirna South is to ensure your next move is a positive one.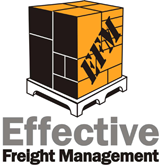 EFM are a freight management business and can be contacted directly through Simon Wilkinson, David Prowse or Wayne McInerney. Effective Freight Management provides the convenience of one central point and are committed to adding value to your business through proven logistics and transport processes.