The main oval at Knox Gardens reserve has undergone major renovations this season. The hard work the council has put into our ground is really going to pay off next season. For now, we can only admire the green, green grass of home.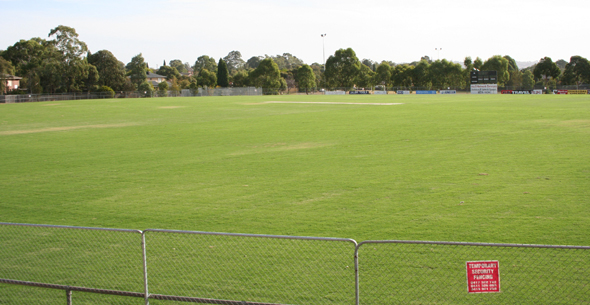 The council has put in new drainage, rain water tanks, sprinkler systems, a new pitch, re-contoured the surface of the oval, and laid new turf which will see our ground be the envy of all clubs in both FTGDCA and the EFL.
Add to that the digital scoreboard, and the work that the council and the cricket club has put into making the nets a safe and enjoyable place to play cricket and theres only 1 place to play cricket next year, Knox Gardens CC!